Welcome to Haight Ranch
Stallions
Sire: Profit Increase
Dam: Miss Jordash
Private Treaty

Sire: Royal Three Charge
Dam: Miss Nancy Can
Private Treaty
APHA Approved


Sire: Profit Increase
Dam: Pretty Cachet
Private Treaty
APHA Approved

Sire: Boonsmal Cee Lena
Dam: Smokin Haidas
Private Treaty
APHA Approved

Click on photo for larger image
Click on NAME for pedigree and information
Please contact us to book your mare and for more information!
See the stallion page for more information, photos, and pedigrees.
Royal Account, a jet black 15:2 stallion sires foals with size and outstanding looks that show tremendous ability. He is a son of Royal Three Charge, SI 103, a grand old stallion well known for Get and Grand-get winning in nearly every venue…..barrel racing, team roping, breakaway-roping, steer wrestling, NRCHA, longe line, out of the famously beautiful mare, Miss Nancy Can, Superior Halter, 77 AQHA points.
The red roan son of Boonsmal Cee Lena, Smokin Boonsmal, also calls Haight Ranch home. He is a grandson of the leading cutting horse stallion, Peptoboonsmal, #3 Lifetime Top Cutting Sire, the ONLY stallion with 4 Top Junior sires in the top 10, Top 10 Maternal & Paternal Grandsire, Top 25 NRCHA Sire and whose get have now earned over $16 Million. He is also a grandson of Haidas Little Pep, $425.174 NCHA Res. World Champion, Equistat #9 all time leading sire (2004) with his get earning over $8,297,275, #3 Leading cutting Maternal Grandsire, daughters having earned over $5.4 Million. "Boomer" boasts color, exceptional ability, great attitude, gorgeous conformation and a proven pedigree to make him an excellent choice as a Sire for Future Champions!! He is coming along well in his training- he loves working cows and is really fun to ride!
We are honored to own two grandson's of First Down Dash:
Dash For Profits

Profit Power

Both stallions have wonderful laid-back dispositions, are very intelligent, are gorgeous big boys that move with style & ease-they are awesome.They both sire tremendous foals and when crossed on our cow-bred mares, produce great prospects that have the ability to go many directions……barrels, team penning, roping, ranch work, 4H horses or awesome family horses.
They are sired by Profit Increase, SI 96, $29,807 X First Down Dash, Jet Black stallion owned by Larry & Nancy Lewis of Fairfield, Mt. Profit is now the Sire of 2-Stakes Winners, 3-AAAT, 3-AAA, 8-AA, his Race get have now earned $118,304 on the track. He is siring colts that excel in Racing, Barrel racing, Roping and Three Day eventing. Many are black in color. They have very pretty heads, are quite muscled, with big hind quarters, short backs, straight legs, and have very quick speed.

Profit Increase is now the sire of Race get earning $118,304 and Barrel get over $8,800 as of June 2012
First Down Dash, AQHA Racing's All-Time Leading Sire, died at the age of 26, in November 2010 at Vessels Stallion Farm in Bonsall, California. Dr. Ed Allred, an all-time leading breeder, released the following statement after hearing of the passing of First Down Dash "First Down Dash is unquestionably the greatest stallion of all time. No horse has had the influence of the great First Down Dash. He was an amazing horse. He was a sire of sires. What an incredible and great career...he was in one word 'amazing.'"
Mildred Vessels purchased the phenomenal horse at the Phillips Ranch Yearling Sale in the summer of 1985 for $97,000.
His owner and AQHA Past President Frank "Scoop" Vessels (now deceased) spoke of the 22-year-old son of Dash for Cash, in 2006. "He is what he is- simply the best sire in the history of Quarter Horse racing. "His offspring possess the uncommon intelligence and athletic ability of their sire. You can breed him to mares that might be a little hot-blooded, and yet (the offspring) are calm, they want to learn, they want to do good for you," Vessels said. "Anybody can train them. That's not the case with a lot of horses. I think that's one reason he's done so well for so many people."
"First Down Dash has just done every single thing that we've ever asked of him," Scoop Vessels told Barrel Horse News last February. "He's highly intelligent. His babies are very intelligent. They want to please. Whatever you want to do with them, they want to do it, too. I think that's one of the reasons why they've done so well on the racetrack as well as in other events."
First Down Dash was the top Paternal Grandsire of barrel horses from 2005-2009, according to Equi-Stat. First Down Dash was inducted into the AQHA Hall of Fame, March, 2011.
The Promise of the Past…….Power of the Future!!
---
Haight Ranch Story
Haight Ranch is owned by Dale & Carol Haight and located 35 minutes south of Saskatoon Saskatchewan, Canada. Each Other, our Family and our Horses are the "love of our lives". We take great pride in our horses and our loyal and wonderful customers and associates….many who have become good friends! We are truly blessed to own, breed and offer for sale such awesome animals! We have horses of all ages for sale, at all times. We stand all of our stallions at private treaty, for your consideration. Give us a call and stop by….we love to show and talk horses!
Dale has had horses since childhood…gentling, riding, showing , competing and raising horses. Together, twenty years ago we set out to develop a program-a broodmare band, using the wonderful maternal strength of Sugar Bars genetics, along with those of Three Bars, AQHA Hall of fame and those of Leo.
Our Mares Lay the Foundation!

We purchased SHOWDOWN ZEE, a grandson of Sugar Bars,who turned out to be the "Ultimate Broodmare Sire" and the cornerstone of our program. We raised, selected & nurtured a uniform group of easily-trained, beautiful, athletic mares---they are outstanding with pedigree, conformation, structure & cow sense…definitely characteristics one looks for in a good mama…and they produce those qualities…we raise horses who stay sound, have quick speed, plenty of "cow" & willing trainable minds. Sugar Bars – Three Bars – Leo …..YES!!! that works!!
We then purchased WHISPER IN SCOTCH, an own son of Scotch Bar Time, AQHA Hall of Fame

His lineage is not only one of the most proven in the AQHA history, but one of the most Versatile bloodlines in our industry. SCOTCH provided the genetics for the All-Around Horse. Along with his genetics of the awesome Scotch Bar Time, who sired an astonishing number of get who excelled in all events, and his dam is an own granddaughter of the legendary AQHA Hall of Fame stallion, Three Bars. He sires beautiful, easily trained stand-out type sons & daughters.
COOK N OAK was the next stallion to call HAIGHT RANCH home. We had him trained and shown…he earned multiple CHAMPIONSHIPS & RES. CHAMPIONSHIPS in REINING & WORKING COW , including CANADIAN SUPER STAKES CHAMPION and 3rd in CANADA'S GREATEST COW HORSE COMPETITION. COOK is double-bred Leo, as well as being a grandson of Doc's Oak. He sired three foal crops, and left a legacy of Stunning, Stylish Daughters, who ride like a dream, and add his superb "cow" genes to our program….oh, the magic of Leo genes on mares carrying Sugar Bars genetics!!
To add a little more quick speed to our cow bred mares, we purchased PROFIT POWER a 15:2 HH black stallion and DASH FOR PROFITS a 15:1 HH brown stallion, outstanding sons of the black AAA stallion, Profit Increase by Leading sire of Race horses, First Down Dash, SI 105, from Larry & Nancy Lewis who own Prairie Breeze Quarter horses.
Dash For Profit's AAAT dam, Miss Jordash, SI 107, was an own daughter of Dash For Cash! They carry the genetics of racing legends, to provide a fabulous outcross to the performance horse industry. For people who are looking for size, ability and speed for working-cowboy, arena, barrel or rope horses…. these stallions each have the pedigree, disposition, and conformation, plus the color to be fantastic sires.. Profit Power's foals show that they have inherited his stunning good looks, size & friendly disposition.
We also own ROYAL ACCOUNT…a 15 :2 HH Black stallion out of the famously beautiful mare, Miss Nancy Can,Superior Halter, 77 AQHA points, who was the cornerstone of Prairie Breeze's mare program and he is sired by Royal Three Charge, SI 103, a grand old stallion, owned by Prairie Breeze, well known for Get and Grand-get winning in nearly every venue…..barrel racing, team roping, breakaway-roping, steer wrestling, NRCHA, longe line. Royal Account is handsome, very correct, intelligent and "one smooth movin stallion" . He appears to be carrying on the 'ROYAL' tradition…they ride like a cadillac, yet have the quick speed, turn and cow to get the job done. They are very easily trained by any age rider as well.
SMOKIN BOONSMAL is also owned by and stands at Haight Ranch. "BOOMER" is a grandson of both the leading cutting stallions, Haidas little Pep and Peptoboonsmal, whose get have now earned + &16,000,000.00. He boasts color, exceptional ability, great attitude, gorgeous conformation and a proven pedigree to make him an excellent choice as a Sire for Future Champions!! His foals display tremendous athletic ability, with bright & willing minds. We believe this colt will sire the pretty, the bone, the conformation and the athletic ability that we all look for today in our performance horses
Today our program of mares has expanded to represent the following bloodlines, close-up in the pedigrees
Doc O Dynamite
Smart Chic Olena
Little Blue Lynx X Smart Little Lena
All Reddy Smart X Smart Chic Olena
Colonel Freckles
Three Bars
Sugar Bars

Peppy San x Leo San x Leo
Peppy San Badger, x Mr San Peppy
Major Bonanza
Doc's Lynx x Doc Bar
Doc's Oak x Doc Bar
Cook County ETC
Scotch Bar Time


We breed horses for all disciplines… Reining , Working Cow, Roping, Barrel Racing, Team Penning, Ranch Versatility, Youth and for the All-around Horse.
Our Mares Lay the Foundation. Our stallions offer you a choice.

So…..whatever discipline you enjoy…
Your next mount may be running in our pasture!!

---
News Updates!!!!
Congratulations & Thank You: To Bar CS Quarter Horses, Chris & Carla Sullivan & Family of Boulder, Wyoming on the purchase of our "Wonderful Scotch" Whisper in Scotch...he will go on to sire many fine performance horses for them.

Cook N Oak had a fabulous 2009!!
…under the guiding hands of trainer Rose Debogorski, he is the 2009 Limited Open Bridle Champion in the Alberta Reined Cow Horse Association. Congratulations!!!..photo at right published with permission of the Western Horse Review Dec 09/Jan10 issue.

We are so proud of their accomplishments!
Their list of accomplishments in 2008 is very impressive:

We wish them "Good Luck in 2010!!"
They are shown at left as the Reinin in the Sun …Green as Grass Youth Champions held in Armstrong, B.C.

Cook n Oak is the sire of several of our mares see Broodmare page, as well as young prospects See For Sale page. He had several accomplishments during his career as a Stallion while we owned him, see Stallion Page- Reference Sire and Photo Gallery page for winning pictures.

---

Check out our For Sale Page for prospects offered for sale by Profit Power, Dash For Profits, Smokin Boonsmal and Whisper In Scotch
….or give us a call…..we have young horses for sale at all times!!!

---

Check out the PQHB Sale Page for our Fall consignments!!




---
The Promise of the Past…….Power of the Future!!
We are proud to be members of the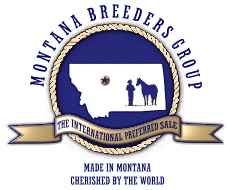 2009 MBG Sale!
Lot 21- Hopscotch Mattie, a consignment from Haight Ranch this year had the honor of selling the High Selling Broodmare, at the 12th Annual MBG Sale this year. "Mattie" is a beautiful bay daughter of Whisper In Scotch, and checked in foal to our black stallion, Royal Account. She was purchased by Robert Liva (Photo at right by Saddle Up Photography)
Here are photos from the 2008 MBG Sale! ~ Please click to enlarge


Thanks to April at Saddle Up Photography for these photos of the 2008 MBG Sale
Dale & Carol Haight
Box 248
Hanley, Saskatchewan S0G 2E0
306-544-2727
zee@sasktel.net