Welcome to Haight Ranch
The Saskatchewan Prairie – green grass – lots of water - blue skies – a band of mares & foals grazing in rugged pastures– these things are treasured at Haight Ranch. We feel very blessed to be have been successful in raising good looking, all–around using horses for over 25 years and are proud to offer prospects of all ages, from our program at all times. We stand all of our stallions at private treaty, for your consideration.

Haight Ranch is owned by Dale & Carol Haight and located 35 minutes south of Saskatoon, Saskatchewan, Canada. Give us a call and stop by ….we love to show and talk horses!
Please Contact Us to book your mares and for more information!
See the Stallion Page for more information, photos, and pedigrees.
We breed horses for all disiplines...
Reining, Working Cow, Roping, Barrel Racing Team Penning, Ranch Versatility, Youth,
and for the All-around Horse.

Our Mares lay the Foundation. Our Stallions offer you a Choice.
We are proud members of the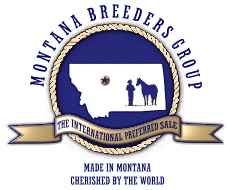 We are proud members of the

We have consigned several horses to the annual Select Prairie Quarter Horse Breeders Sale, Saskatoon, Sk. (see For Sale page).
Should you have any questions please don't hesitate to check out the website at www.prairiehorsesale.com or one of our facebook pages.
Good luck to all futurity contestants!

NEW!! - added to the futurity this year



...whatever discipline you enjoy....your next mount may be running in our pasture!!

LOOKS ~ DISPOSITION ~ COW ~ SPEED!!!
Dale & Carol Haight
Box 248
Hanley, Saskatchewan S0G 2E0
306-544-2727
zee@sasktel.net
MRTC
Do YOU need a website??